San Francisco – 22nd April 2020 – Paracosma Inc has been selected as one of 'The 10 Outstanding Tech Giants in AR/VR Space, 2020' by Business Brainiac Magazine. The April, 2020 edition of the magazine featured the cover story 'Paracosma Improving the Real World with Pioneering AR/VR Solutions' profiling the company and its leader.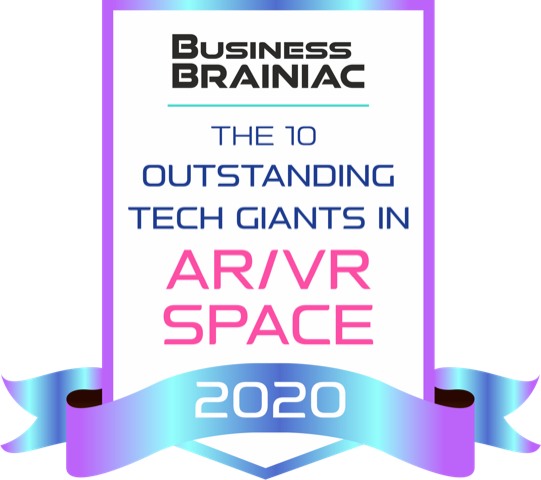 "For the featured Cover Story Profile of our exclusive AR/VR Edition, we had the great pleasure of sitting sown for an interview with Ken Ehrhart.  A respected leader in the AR/VR sector, Mr. Ehrhart is the Founder and CEO of Paracosma, recognized by Business Brainiac in this edition as one of 'The 10 Outstanding Tech Giants in AR/VR Space, 2020'" writes the Magazine. "In this interview, Mr. Ehrhart provides insights on the origin of Paracosma, the history and future of AR/VR, and his diverse business background for which he was recognized by Business Brainiac in the January edition as one of 'The 10 Most Trailblazing Business Leaders to Watch in 2020'.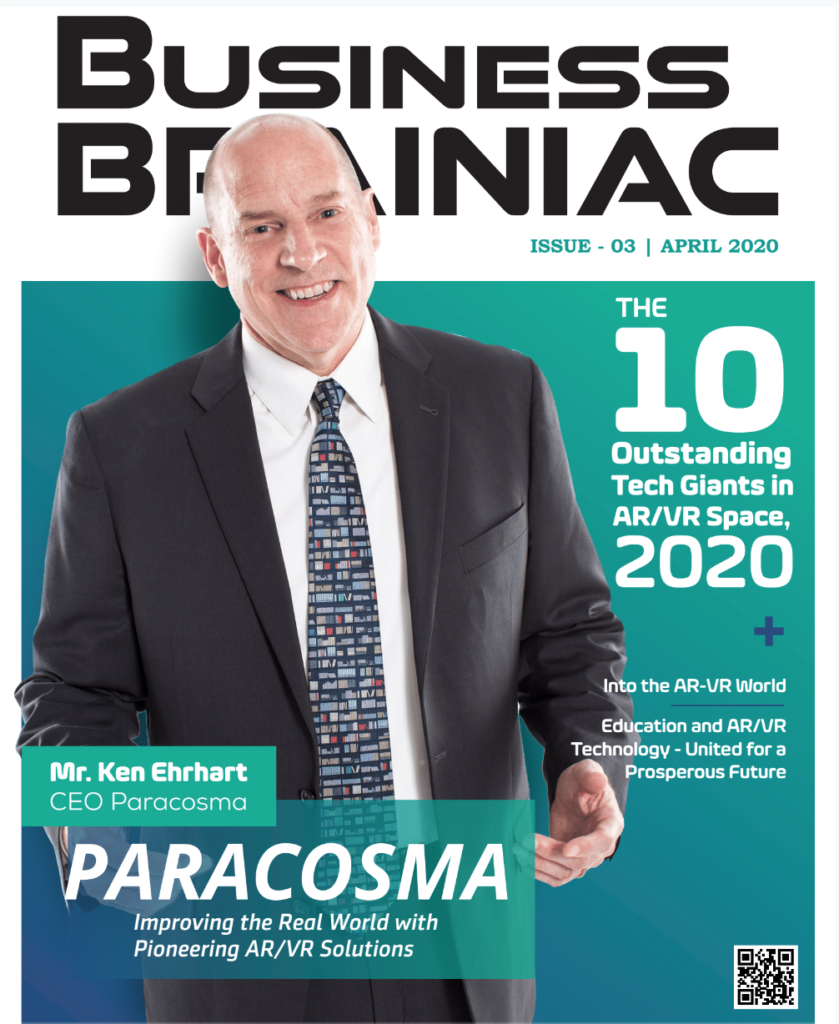 "We are honored for Paracosma to be recognized for its achievements and to be selected among 'The 10 Outstanding Tech Giants in AR/VR Space, 2020'," said Mr. Ehrhart. "Such recognition does not come without the tireless efforts of our exceptional team to meet and exceed the expectations of our clients."
The detailed profile also noted Paracosma applications highlighting the scope and diversity of its capabilities including:
VR training for Oil & Gas handling to prevent spills and fires;
VR surgery simulation to improve outcomes and save lives;
AR machine maintenance to increase efficiency and reduce down time;
Video holograms for executive management training to pass along company culture and best practices;
VR and AR games for brain fitness to maintain health and wellness;
Digital Twins of facilities to visualize IoT data;
3D modeling to replace studio photography saving costs;
AR imaging for testing features in product development;
Teleconferencing displaying live 3D point-cloud video avatars in virtual environments;
Consumer facing AR & VR for marketing and entertainment; and many more.
About Paracosma
Founded in 2016, Paracosma is an Augmented and Virtual Reality (AR/VR) Solutions Provider with offices in the US, Japan and Nepal.  Paracosma services include application development, 3D content creation, 360 video production, and project implementation across a broad range of AR & VR platforms.  Additionally, Paracosma creates its own content in the gaming, entertainment, tourism, enterprise and education/training spaces.  Paracosma also has proprietary technology for producing, viewing, managing and distributing 360-degree photo and video content.
About Business Brainiac Magazine
The Business Brainiac is an International Business Magazine, Branding,Media and Technology Company with a focus on business insight, market trends, international news, success stories of top-notch companies, and the supreme leaders across the globe.
Contact Information
Paracosma Inc.
San Francisco, CA 94107
Business Brainiac